NORTH FALMOUTH, Mass. (11.2.2020) – The Quell Foundation is pleased to announce that CEO and President, Kevin M. Lynch, was honored with a 2020 Myra Kraft Community MVP.
Awarded by the Patriots Foundation on Friday, October 31, Lynch was recognized for his  contributions at a virtual awards ceremony at Gillette Stadium. The Quell Foundation will be receiving a $10,000 grant in honor of the outstanding volunteer work Lynch has done as Founder of this national not-for-profit organization.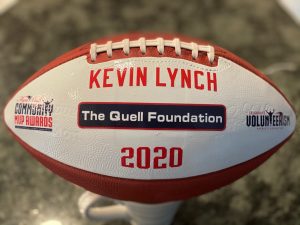 "This generous gift from The Kraft Foundation will support the production and distribution of our new podcast series, "Lift the Mask: Voices of Heroes in the Silent Pandemic." This project will provide a platform for our nation's healthcare workers to discuss their compounding psychological and physical trauma associated with the COVID-19 pandemic.
"We are incredibly proud that The Patriot's Family has taken the opportunity to elevate the mental health conversation with the Myra Kraft Community MVP Award. Thank you for allowing our light to shine brighter."
The Quell Foundation is currently producing a podcast focused on helping our health care heroes. This podcast will provide broadcast media opportunities for healthcare workers to openly discuss the compounding psychological and physical trauma associated with continual exposure to the COVID-19 pandemic.
"There has never been a more critical time to address the mental health of our nation's first responders and those health care professionals working the frontline of the COVID-19 pandemic. These heroes risk their lives to protect ours. But at what cost? The risk for suicide, PTSD, depression, and anxiety are at record highs for this population. We must step in and help them. It is what they would do for us."
The 2020 Myra Kraft Community MVP winners range from 14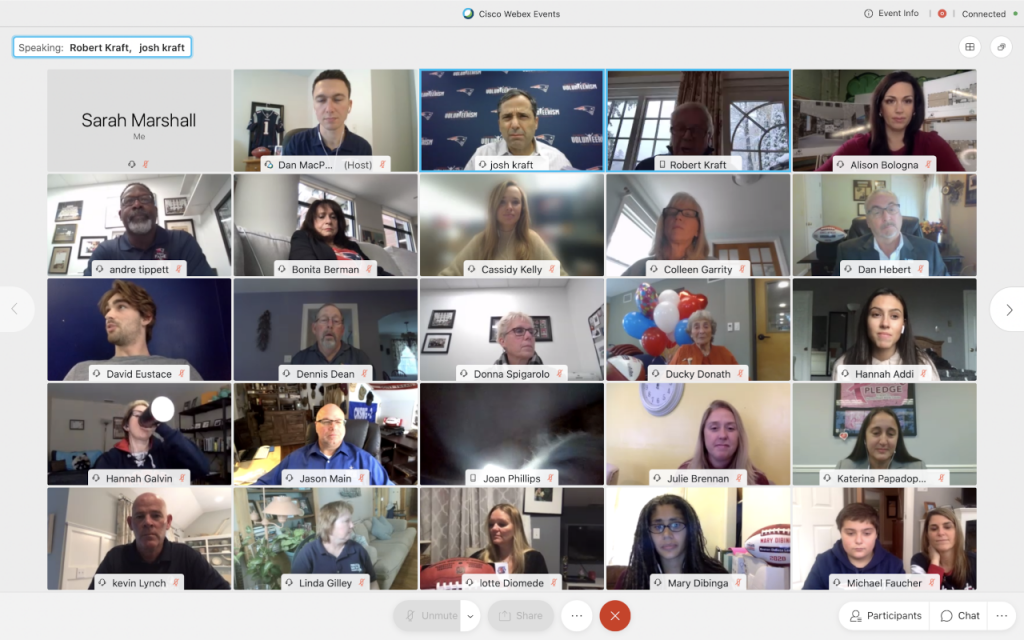 to 76 years old and represent every New England state. The selected nonprofits provide support for many causes, including education, domestic violence prevention, healthcare, homelessness, mentoring, and military support. The Kraft family and the New England Patriots Foundation received more than 350 applications this year from nonprofit organizations looking to recognize their outstanding volunteers. Nominations open each spring, and the awards are open to all nonprofit organizations in the New England region. For more information on the Myra Kraft Community MVP Awards, please visit www.patriots.com/community.
The Quell Foundation, Inc.
Based in North Falmouth, The Quell Foundation works to reduce the number of suicides, overdoses, and incarceration of people living with a mental health diagnosis by encouraging people to share their stories, increasing access to mental health services, and supporting first responders in recognizing the mental health warning signs among their own.
Visit www.TheQuellFoundation.org to learn more about the "Lift the Mask Portraits of Life with Mental Illness" documentary, or for general information about the Foundation.