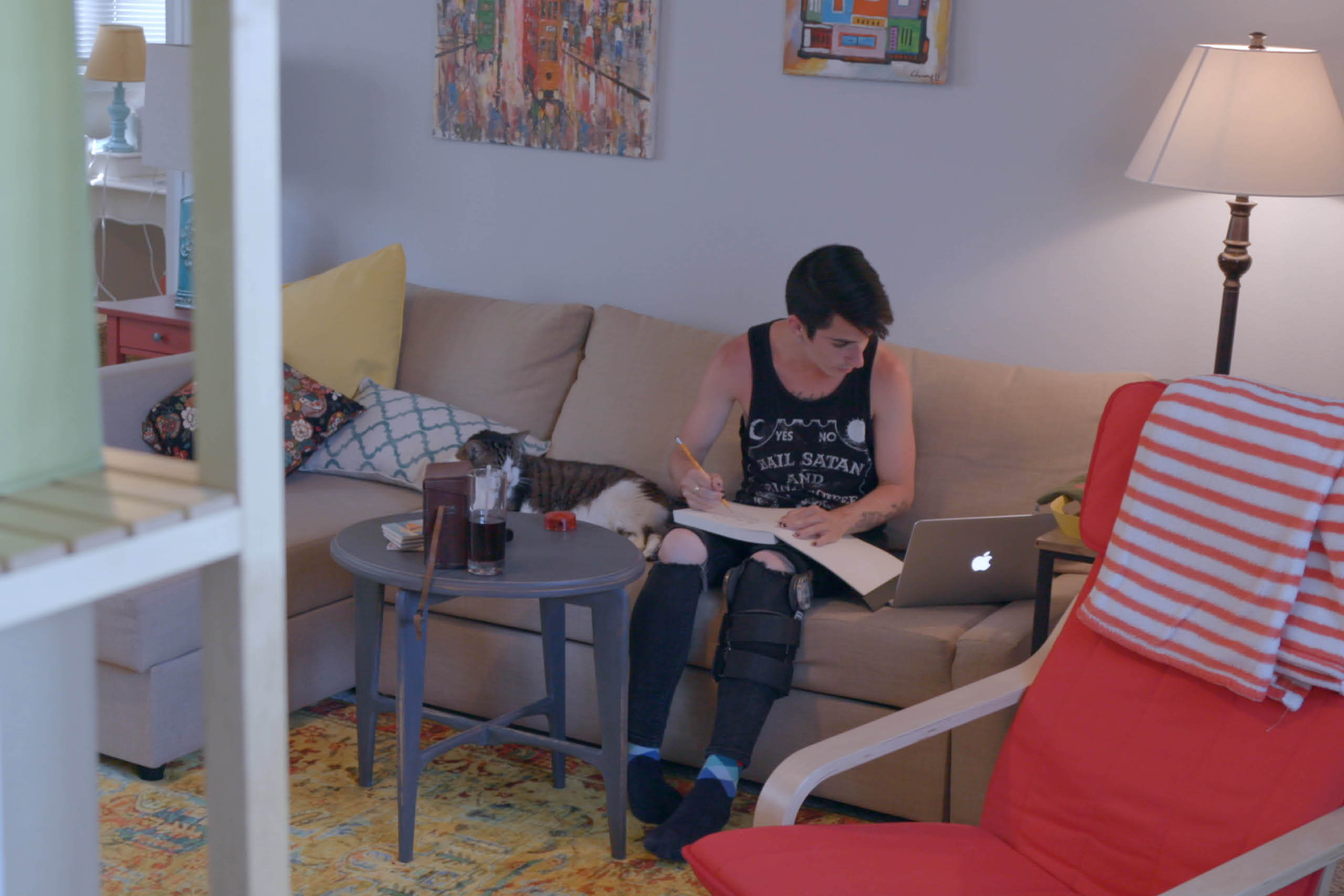 Now Is Your Chance: Lift the Mask in Your Living Room
Upcoming Screenings
Please check back for upcoming screenings.
---
Now is your chance to Lift the Mask within the boundaries of your home confinement.
For the First Time Ever The Quell Foundation is proud to present our nationally acclaimed documentary, Lift the Mask – Portraits of Life with Mental Illness, to a virtual audience! Please join us for a Zoom-connected, social distancing event that will bring light to a subject that is front and center on our minds right now; our mental health and well-being.
Through vivid storytelling and direct testimony, Lift the Mask takes us into the lives of a diverse group of people, and their caregivers, who live daily with the challenges that come with having a mental health illness.
During these uncertain and often scary times, it is crucial to remind our communities that a mental health challenge is both unwelcomed and unsolicited. Many of you, our friends, family and colleagues, are learning how feelings of social isolation can impact every aspect of our lives. We are here to bridge the gap. Join the thousands of people across the country who have experienced this powerful documentary. We made it for you. Let's Lift the Mask and Remove the Stigma of mental health.
We invite you and your families to join us with one of the zoom links below. For questions or concerns, please contact liftthemask@thequellfoundation.org.
New to Zoom? Here are some helpful hints!  
Zoom platform will automatically download when you start or join your first Zoom meeting. However, to avoid any delays, download the Zoom platform on your device by visiting the app store on your smartphone or clicking here to download the platform to your computer https://zoom.us/download. 

Click on the date-specific Zoom link to join the screening. 

The host will automatically mute all participants during the film, so you should notice the microphone button at the bottom left corner of your screen is off. 

If you do not wish to appear on the screen, you'll want to make sure you've turned off the "Start/Stop Video" button, also located at the bottom left corner of your screen. 

To participate in the post-screening discussion with our panelists: 

Be sure your device muted (you may need to click on the microphone icon at this time manually) 

To ask a question, share an experience, or make a comment, type your message by clicking on the "Chat" button located at the bottom right corner of your screen. Please note: Only the host will see your question, but if you'd like to remain anonymous, please indicate that in your message.