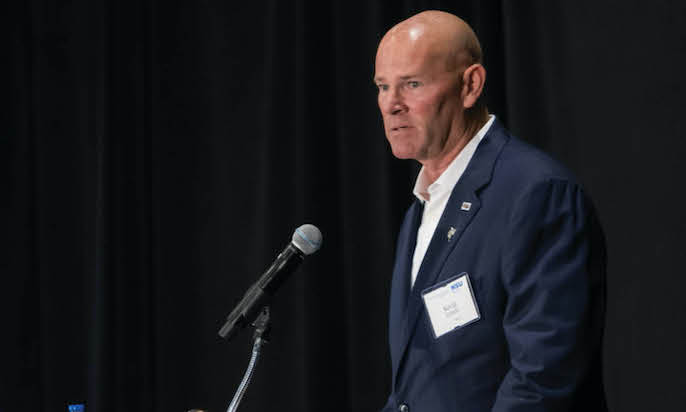 Lynch Speaks at NSU Big Thank You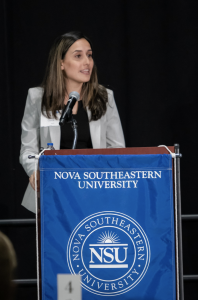 Kevin Lynch and Nova Southeastern University's Emily Garcia, a 2019 Quell Scholar, spoke eloquently to a crowd of nearly 500 at Nova Southeastern University's "Big Thank You" Luncheon.  
The Quell Foundation supports Novasoutheastern University's programs like Stable Place that offer equine-assisted therapy to anyone interested regardless of their ability to pay. Through this grant-funded programming, The Foundation and Stable Place have been able to offer equine therapy to at-risk youth incarcerated within the Florida Department of Juvenile Justice. This funding has allowed the program to run multiple 12-session groups and conduct ongoing research about the effectiveness of the work within the population.
Each year the administration and students of Nova Southeastern University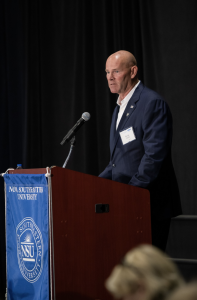 gather to honor scholarship donors at "The Big Thank You" Luncheon. Donor honorees represent many generous people who have created endowed and non-endowed scholarships at NSU.  Scholarships enable deserving students throughout the university to pursue their dreams of undergraduate and graduate degrees. This financial assistance further ensures NSU's growth in teaching, research, service, and learning.
Click here to view Kevin Lynch's speech.
Click here to view Emily Garcia's speech.